Bulletin Board
Have you heard? Enter your email address with us on the homepage of our website and receive a $5 off $10 or more coupon to Millerton Co-op!
Special Offers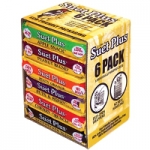 Flavors include Apple Snack, Peanut Blend, Zesty Orange, Nuts & Berry, Cherry Crunch and Woodpecker Blend.
Valid 12/01 - 12/31/2014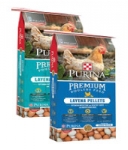 Optimum nutrition for healthy birds and nutritious eggs.
Valid 12/01 - 12/31/2014
Expert Articles & Advice
December 15, 2014
You may not be able to go out birding as often as you'd like in freezing temperatures and stormy days, but when these winter birds regularly visit your backyard, you may find that winter is your best birding season.
December 1, 2014
Pets of all shapes, sizes, and species often become treasured members of the family, and what better way to include them in holiday celebrations than with gifts of their own?
Special Announcements
How to Attract Birds to Your Yard

This video will show you how to attract birds to your backyard, no matter what your habitat! Backyard birding is something the whole family can enjoy together.